home
location
facilities
conditions
contact us
tariff
New Tariff (valid until 30th June 2014)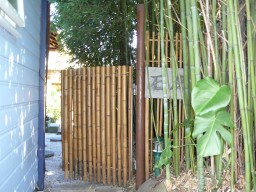 No. of
days stay
No. of
guests
Room
Only
2 ~ 3
1
100
2
110
4 ~ 6
1
85
2
95
7
1
550
2
650
8 & over
1
75
2
85

Please note this is the ROOM ONLY tariff.
Sekitei always offers the most economical option. Many of our guests are happy to use the facilities to cook for themselves. There are adequate facilities in the kitchenette for self cooking.
Breakfast hampers can be arranged by order.
For the guests who prefer to have served breakfast, there is a range of breakfasts. These can be designed to guests' wishes by email arrangement, prior to arrival.
Tariff is in Australian Dollars
The tariff is per night except for one week stay.
Christmas and Easter time, surcharge and minimum of three nights may apply. Please contact the host.